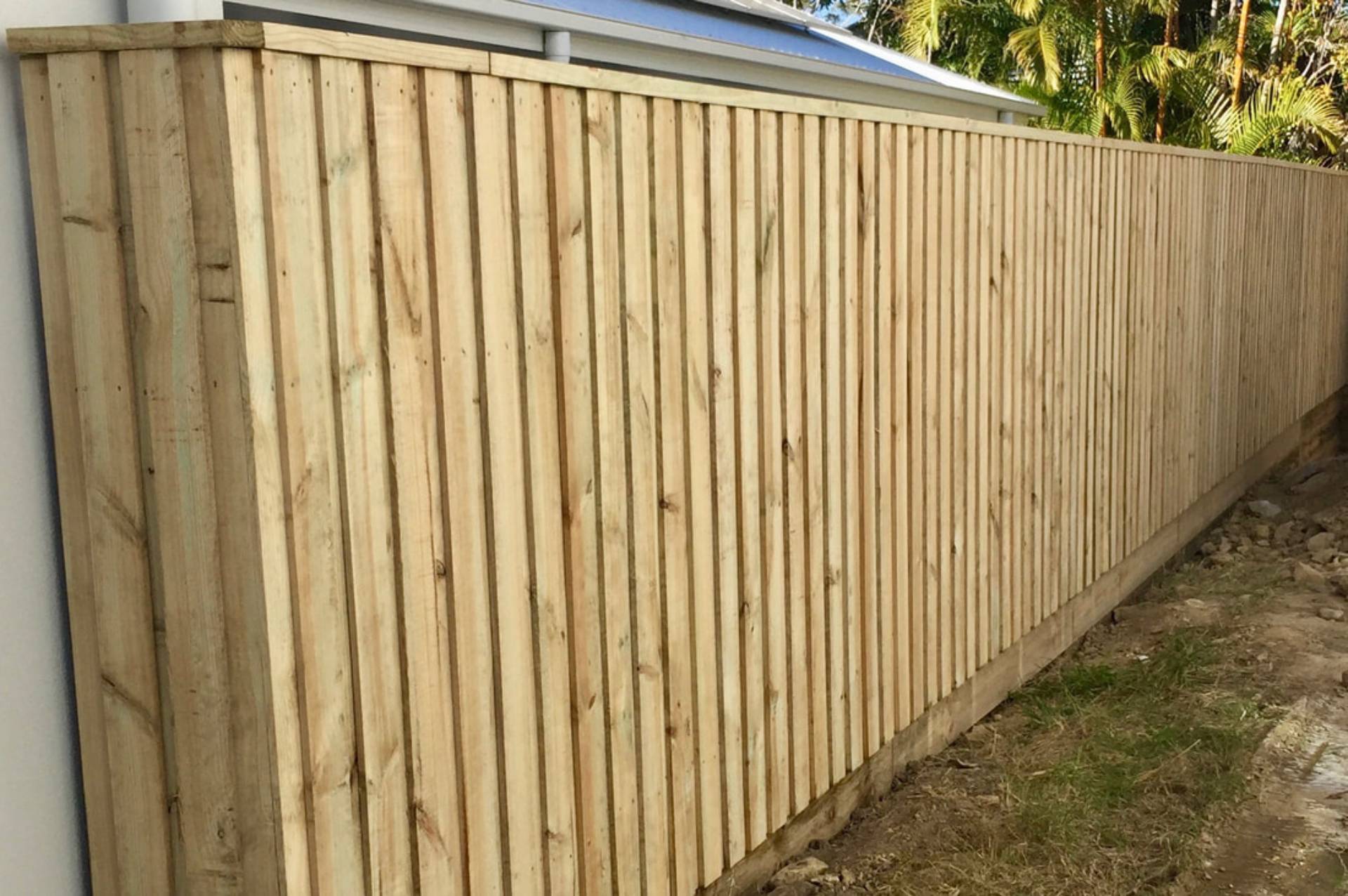 Top 5 Reasons to Consider Timber Fencing Essential for Your Property
| Amrit Pal Singh Atwal
The safety of your family and your home is of utmost importance. Apart from setting up an alarm system and taking other precautions, opting for a fence can add security to your home. Timber fence and gate is an appropriate solution in Craigieburn that will not only contribute to additional security, but also improve the aesthetics of your home.
Here are some benefits of installing timber fence in Mickleham, Sunshine, Airport West, Tullamarine, Mickleham, Kalkallo, Wollert and Donnybrook and other Northern suburbs of Australia.
Aesthetic: Timber fence looks beautiful and fits in your premises naturally and effortlessly. Fences carved out of other materials like steel might not give you the same result.
Flexibility: When you choose a hardwood timber fence, the height of the fence will not be a concern as you can build it as low or high as you desire.
Curb Appeal: An array of designs and styles is available to enhance the beauty of your landscape along with safety. This will raise the curb appeal of your home.
Installation and Repair: It can be customized swiftly and easily as needed. As the installation process includes fencing one stake at a time, it can be repaired or replaced easily. This makes hardwood timber fence economical.
Cost-Effective: Timber fencing is economical considering plenty of options available for a wooden fence panel, timber entrance gates, and wooden side gates along with the ease in accessibility.
Types of Timber Fence
There are numerous hardwood timber suppliers and hardwood timber merchants across Sunshine, Airport West, Tullamarine, Wollert, Kalkallo, Craigieburn, and Mickleham, and Donnybrook other Northern Suburbs with various types of timber fence to provide privacy and to add to the beauty of your garden. The different types of timber fences are as follows:
Treated Pine Timber: Pine timber fences are one of the highly demanded premium and luxurious types of fences available. These can withstand extreme weather conditions, making it more expensive than others. They last longer than other types of wooden garden gates/ timber gates.
Standard Timber Fence: This is the most common type of fencing seen in Craigieburn. Palings are easy to find to build into panels, which makes installation easier than single pickets. However, these are highly prone to termite attacks.
Exposed Post: Widely popular among Europeans and Australians, it is the type of fencing with regular paling that includes exposed posts. The rigid conjecture with the fence palings makes it a tough nut to crack for intruders.
Standard Fence with capping: It is one of the more prominent types of timber fences and is highly regarded by residents, especially in top-notch areas across theNorthern Suburb. These fences are made to order as they cost a pretty penny.
Gets Timber Fencing at the Best Rates in Northern Suburb?
The timber fencing cost depends on factors such as size, labour, installation of fences, etc. Timber fencing is considered the most affordable among other fencing option and is high in demand. Educate yourself about the materials that go into your fencing to help you crunch some numbers to prepare your budget. Let's check in detail a few factors that determine the fencing cost or timber gates in Craigieburn:
Height and Length: There are no restrictions whatsoever to the height and length for timber fencing. However, you should remember that the longer and higher the fence, the longer it takes to build. It also increases the cost as more raw materials are required.
Types of timber: There are various kinds of timber available for fencings like redwood, treated pine, or ironbark. These belong to the 1st category as they are durable. Be prepared to spend good money before choosing these. However, treated pine is less expensive compared to the other two types.
Additional services: Replacing old Timber Fences and Gates cost more money than constructing a new one from scratch. Extra work attracts extra cost. Painting your fence is usually not included in the estimate and you might have to pay additionally.
Choose the Best Hardwood Timber Fence Suppliers in Craigieburn
O Z Fencing is the most professional hardwood supplier or hardwood timber merchants in Craigieburn and across the Northern Suburbs of Australia. They offer the most appealing timber fences in Kalkallo, Tullamarine, Donnybrook, and Sunshine. If you are settled in a natural or rural landscape, timber fencing will fit in flawlessly with the rest of your surroundings. Oz Fencing, along with providing safety and privacy to your home, makes your outdoor more sophisticated. Contact them on 0390168148 to get your free quote today!